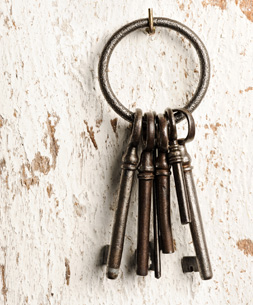 Keyholding / Inspections
This is one of our services. As a key holder we are here to check the property between rentals or for the weekend you arrive. Cant remember if you have switched the light off or closed a window give us a ring and we will check for you.
For a fee we provide a key holding service.
You as the customer can then choose from our portfolio of services as outlined below.
As a locally based key holding company we offer caretaking services and a 24hr/365 days a year on-call support service. Our service provides a secure and reliable back up including maintenance solutions at short notices. Giving you peace of mind

Callouts
We are available for callouts 365 days a year. Pre-arranged visits can be requested by the owner or by a designated party (letting agency, neighbour, etc). Callouts can either be pre booked by phone or email. We are also the point of contact for guests 7 days a week, 24hrs a day.


Property Checks
Owners can arrange property checks at short notice or on a regular basis. Property checks can be weekly or monthly, for example during off season or when the property is vacant the property checks can be increased or decreased, we are flexible and will tailor our service to suit you.


Brief Check
This is a 15 minute walk around the external property area, which may be useful following a storm or periods of incumbent weather. This check includes an inspection for any external signs of damage, leaks or blockages. It also covers roofs, guttering, drains, windows and doors which are visible from ground floor level.

Security and Maintenance Inspection
A more detailed inspection of the property both internally and externally. This check covers external check for maintenance, security, and damage. Internally the property is inspected for leaks, water penetration and signs of damp and any maintenance issues. Heating and utilities are also checked. Heating and any other relevant appliances can be pre-set or adjusted if required.


Trade Access
For absentee owners we can provide access for trades, organise deliveries etc. This can be pre-arranged or requested at short notice. If required, caretakers can accompany tradesmen or delivery people into and out of the property.

PRICES ON APPLICATION for all services.